Scott Simpson is hoping to hook a big win in a culinary competition featuring Alabama Gulf Seafood.
The executive chef at The Depot, an upscale seafood restaurant inside the Historic Auburn Train Depot, will face off against three other Alabama chefs in the 6th Annual Alabama Seafood Cook-Off on June 21.
The winner will represent Alabama in the 17th Annual Great American Seafood Cook-Off, which will take place in August in New Orleans.
"Our goal is to provide the best seafood in the state of Alabama," Simpson said during an interview at his Mitcham Avenue restaurant last week. "Our goal is to be proud and showcase what Alabama has to offer in that regard.
"What better place than a competition that's calling on the chefs of Alabama to submit a dish that they think could represent well and shine above the rest of the entrants nationally?"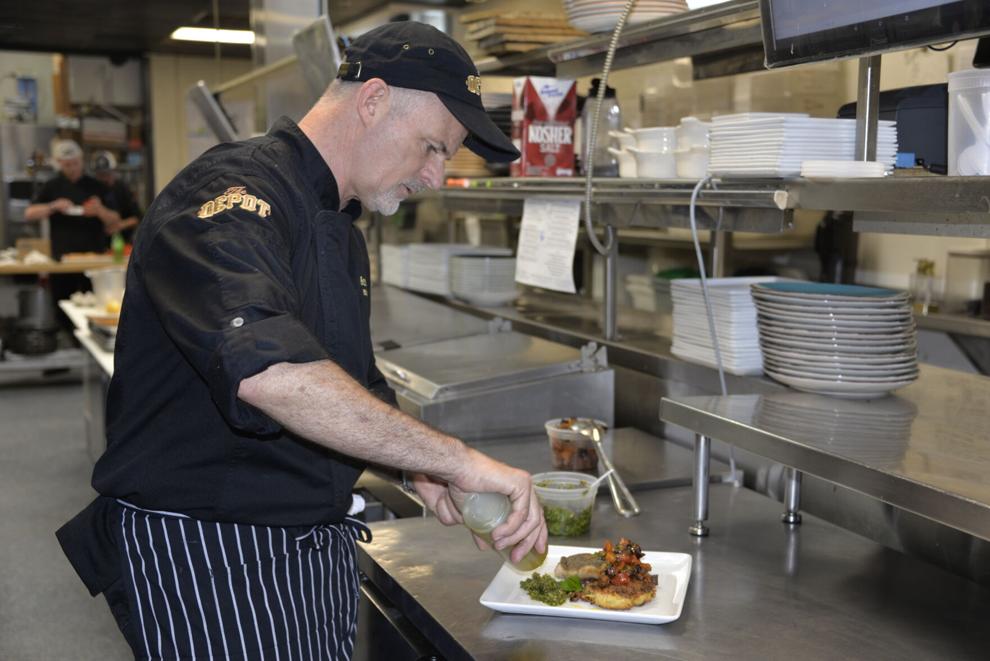 The purpose of the statewide cook-off is to highlight Alabama Gulf Seafood. 
Chefs are encouraged to submit a recipe with Alabama Gulf Seafood as the featured ingredient. A panel of judges, made up of industry experts and chefs, reviews the recipes and selects the top four to be showcased in the cook-off. 
The top four recipes are chosen based on creativity, composition and harmony of ingredients. There were 15 recipes submitted this year.
"(The judges) review basically how Alabama Gulf Seafood is integrated into the recipe, how it's going to be highlighted, what (it's) going to taste like, all those things," said Chandler Thornton, a spokeswoman for Alabama Gulf Seafood.
The cook-off will take place at 6 p.m. at The Lodge at Gulf State Park in Gulf Shores. It also will be livestreamed on WSFA.
It is free and open to the public. General admission will have access to complimentary hors d'oeuvres and a cash bar.
"We are expecting a big turnout, hopefully, especially since last year we did have to cancel the event and the restaurant industry really experienced a hurt from the Covid-19 pandemic," Thornton said. "They're excited to be back and this is kind of the kick-off to the whole year of 2021."
The chefs will have one hour to prepare their entries. They must follow the exact recipe that was submitted.
"We have four judges, and they're supposed to make a plate for each judge and our emcees. They're making five plates all in an hour's time," Thornton said. "It's very competitive."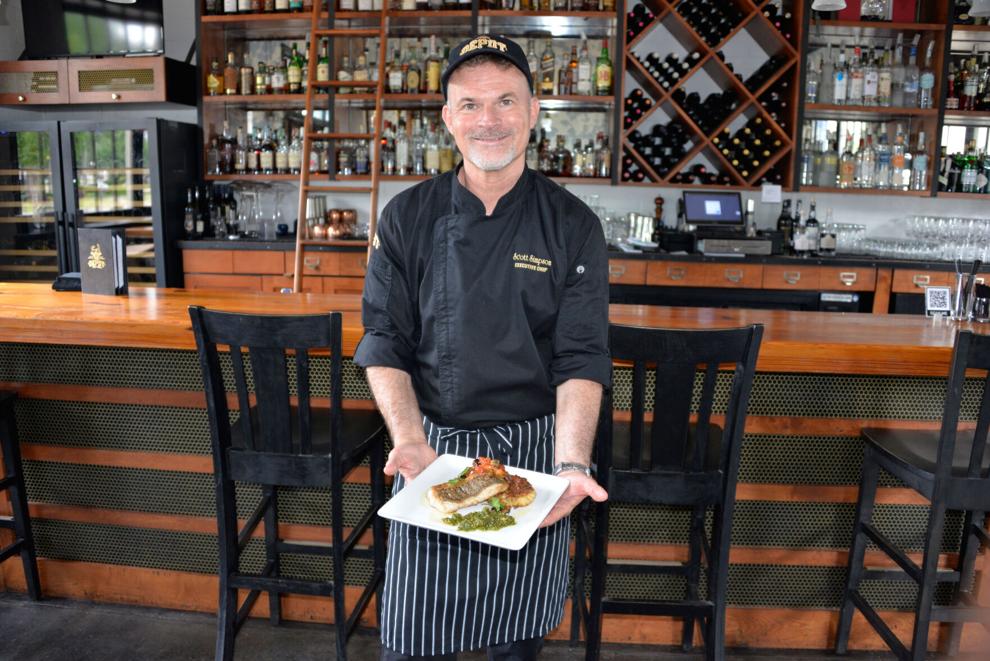 Simpson will be making Pan Seared Gulf Yellow Edge Grouper Stuffed Poblano Chile on Gulf Shrimp, and Sweet Corn and Conecuh Bacon Risotto with Cilantro Crema.
The flavors pay homage to his Latin and Italian roots. 
"I'm bringing forth one of the best fish I think that we catch off our Gulf," Simpson said. "I think that I'm also putting forth a little bit of my heritage, and at the same time kind of the international aspect to it."
Gulf-coastal cuisine is something that is regularly featured at The Depot. The restaurant also serves chicken, pork and beef. The menu changes every day.
"I think that some of the quality of fish that I've seen first-hand coming out of our Gulf is comparable to a world-class fish that gets a lot of touting, gets a lot of exposure," Simpson said. "There's particular name brands in anything, and there's certain fish that have a reputation that does not compare to what we have in the Gulf."
For example, oysters that were featured on last Thursday's dinner menu — Isle Dauphine of Grand Bay, Ala. — aren't really well known, but they're delicious.
"It's got this high salinity, the cream corned flavor, it's plump, it's fresh," Simpson said. "It's a beautiful boutique-y oyster."
Will diners have the opportunity to try Simpson's Alabama Seafood Cook-Off dish? 
Yes, but only after the competition. 
"The first time anyone will actually eat it will be at the competition," Simpson said. "The idea is to have that dish on the menu, and utilize some of those things seasonally."