There are three things you're not supposed to talk about in polite society. Football, politics and religion.
David Housel's latest book tackles all of them.
"I think you can talk about them if you make up your mind to be respectful," Housel said. "In my previous writing opportunities, I've never had the chance to talk about those things."
"From the Backbooth at Chappy's, Stories of the South: Football, Politics, Religion, and More" is a compilation of thoughts, essays and short stories based on Housel's life. 
Some of those were influenced by conversations held in the backbooth of Chappy's Deli, the gathering spot for Housel and his crew of merry men (and sometimes women) who he lovingly refers to as "backboothers."
"You ever watch that show 'Cheers?' This is my 'Cheers' bar," Housel said.
Housel is most well-known for being Auburn University's former athletic director. He worked in that position from 1994 to 2005, and started going to Chappy's a year later after he retired.
"I just started coming here to have something to do," Housel said.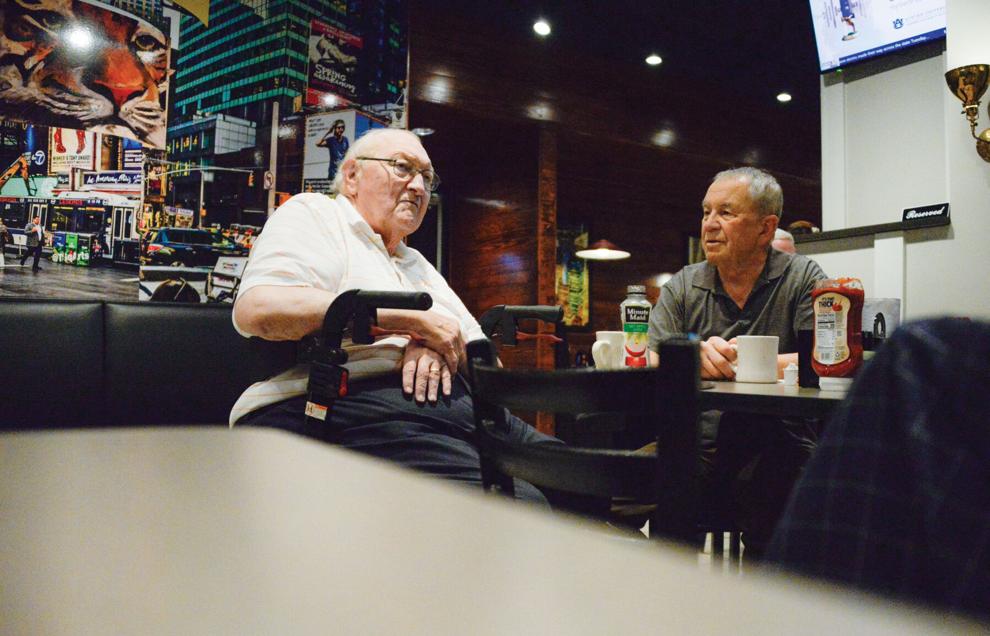 At first, Housel went by himself or with his friend Kenny Howard. He would sit and read the newspaper. He eventually started sitting in the backbooth so he would be "out of the way."
"I would usually stay a long time reading the paper," Housel said.
As time went on, more and more people took notice of Housel, and stopped by to chat with him. Two became four. Four became six. Now, on certain days, there can be up to 14 people crammed in and around the backbooth having three to four different conversations at once. 
"People enjoy it," Housel said.
Housel has published several books over the years, but none like "From the Backbooth at Chappy's." It's not just about football. It's about everything.
He was inspired by friends and readers of his personal Facebook blog, "The Backbooth at Chappy's," where he posts columns, essays and opinions. Some of the book's entries have also been posted to the blog.
"When your publication opportunity is limited to a football program, there's some topics you just can't talk about," Housel said. "My friend said this book ought to be called 'Housel Unleashed' because there's so many other things."
"There's more to me than Auburn football."
Ed Ruzic is one of the people who encouraged Housel to compile the book. He's a longtime friend and fellow "backboother." 
"We've known each other for years," Ruzic said.
Ruzic said the backbooth provides people with companionship. You never know who is going to show up. 
"It's fun. You have a lot of friends. You can get there together and just discuss any issues you like," Ruzic said.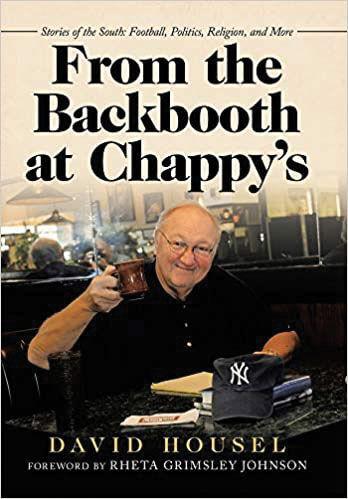 Housel is 74 years old, which means he has a lot of stories to share. He couldn't include all of them in the book. 
He picked entries based on what they meant to him, and what they could potentially mean to others. 
"Some of it is 'heart' stuff. Some of it is in-your-face-challenging stuff," Housel said. "I think there's some universal values, feeling emotions in there."
The book is 359 pages long and has more than 100 entries. Some were written years ago.
"Most people would say, 'How long did it take you to write that?' Which my answer would be, 'A lifetime,'" Housel said. "'Cause some of that stuff I wrote a long time ago, but it still has meaning today."
Asked what entries really reflect that, Housel mentioned the very first chapter in the book, "Miss Etta Brown." It's a heartwarming story about a woman from Housel's hometown. 
Housel grew up in Gordo, in an area known as Bostic Beat. When he was young, his dad would take him squirrel hunting in a little hollow behind Miss Etta's house.
Miss Etta had a mentally challenged adult son, Irving, who lived with her. Even though Bryce Hospital, the state home for the mentally ill, was relatively close by, Miss Etta took care of Irving. She fenced in her back porch and that was where Irving lived.
"That piece shows me a mother's love. Nobody in that small town remembers Miss Etta Brown anymore, but those who do remember her love," Housel said. "When it's all said and done, that's a pretty good way to be remembered."
The book launch and first signing will be held at Chappy's from 10 a.m. to 2 p.m. on Tuesday. The book will be sold on Amazon and in the deli. To purchase the book on Amazon, click here.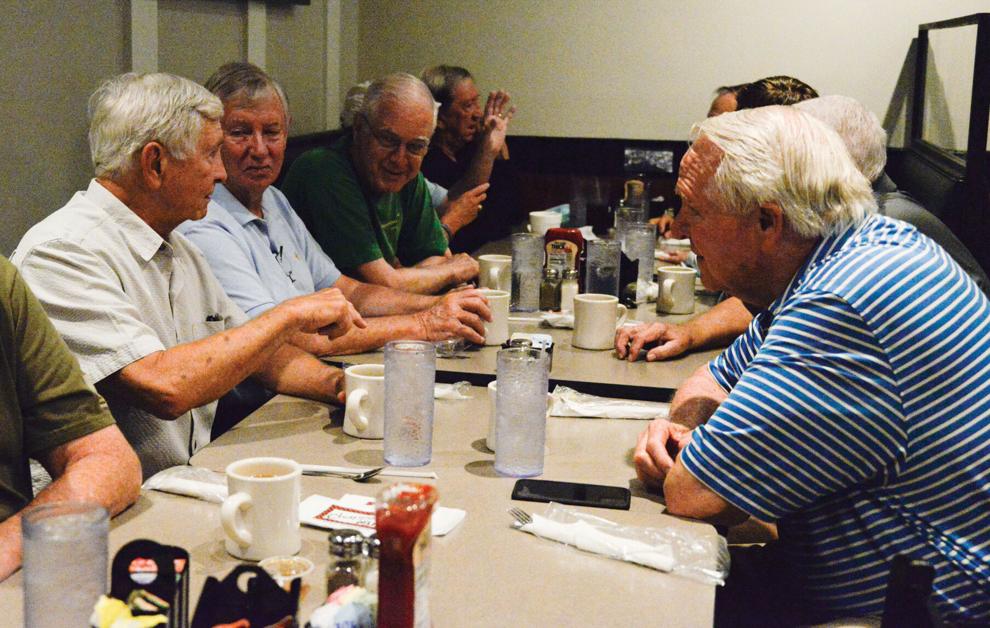 David Barranco, Chappy's owner, never dreamed conversations held in his deli's backbooth would be the inspiration for a book.
"We're excited to be able to sell it and promote it," Barranco said. "I love the book, love all his stuff, and his Facebook. Everything he does.
"Dave's got, as he preaches, the human touch, and he cares about people so much. We like to think we mimic that. Our slogan is 'Serve with love' and that's what he does, too."