Rising sixth-graders with Auburn City Schools cheered as Auburn Police Sgt. Bud Nesmith, wearing a black and white burglar costume, was arrested by members of the Lee County SWAT Team.
The officers pursued Nesmith, who pretended to flee in a car with a sack full of cash, with a military light tactical vehicle known as an MRAP. They caught up with him in the parking lot of Ogletree Elementary School, and instructed him to surrender.
"(This is) the Auburn police," a SWAT officer said as the team approached Nesmith's car. "Step out of the vehicle with your hands up now!"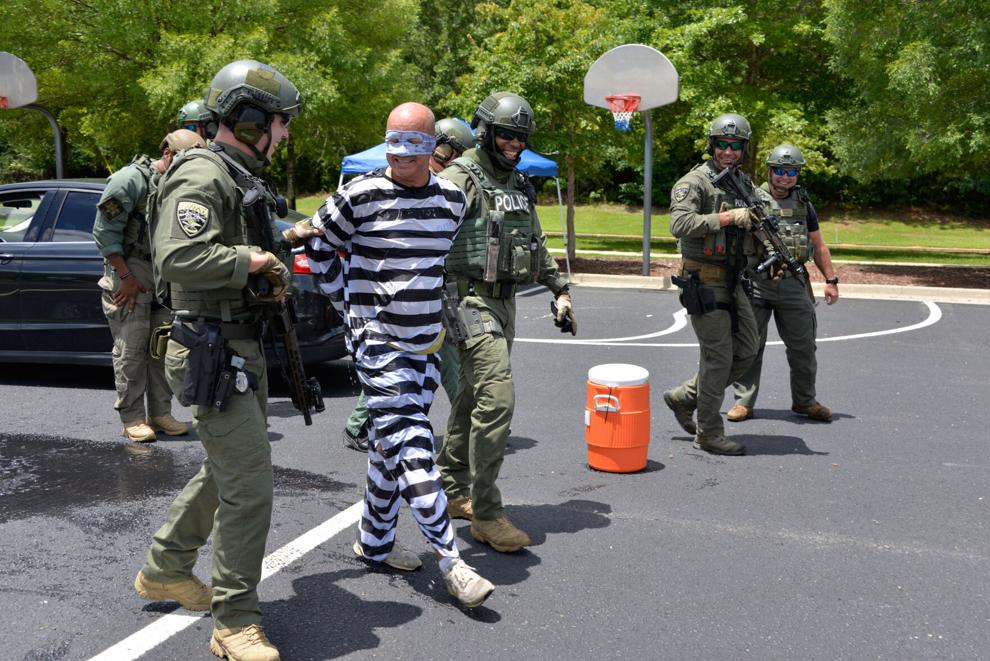 The educational demonstration was part of a Drug Abuse Resistance Education, or D.A.R.E. camp, put on by ACS and the City of Auburn Police Division last week. 
The week-long camp is meant to foster meaningful relationships between students and school resource officers (SROs), and teach them about the dangers of tobacco, alcohol and drugs, and how to avoid peer pressure and situations subjecting them to illegal substances.
An SRO, by federal definition, is a career law enforcement officer with sworn authority who is deployed by an employing police department or agency in a community-oriented policing assignment to work in collaboration with one or more schools.
"These are officers that these students see in schools every day, and when they're able to maintain those relationships throughout the summer, it forms a bond for when they get back into school," said Chris Hardman, ACS Safe Schools Coordinator.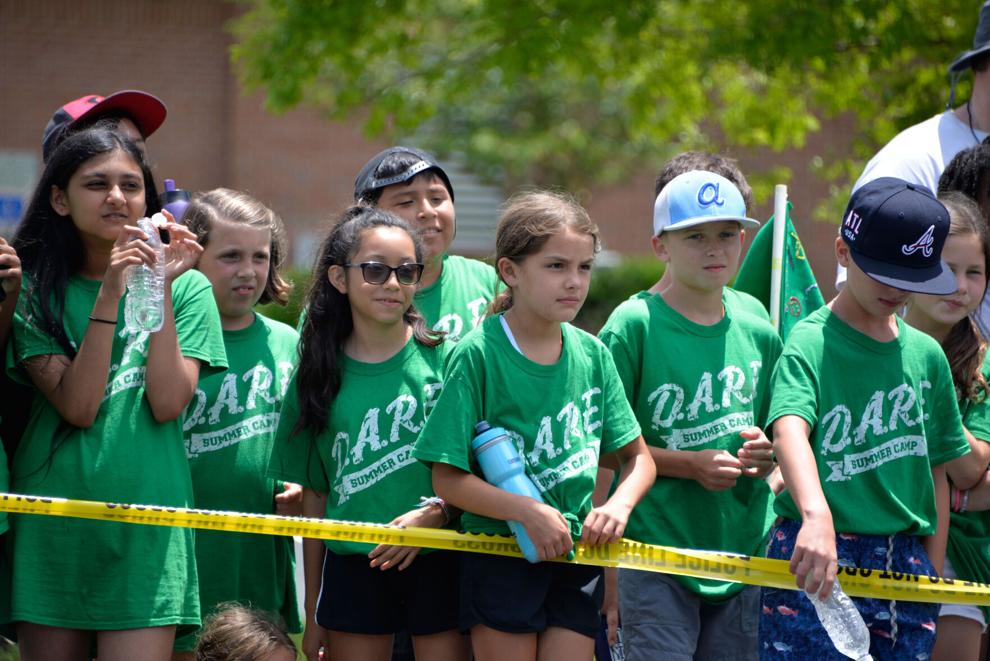 D.A.R.E. camp also helps break the stigma some children might have in their view of police officers because they're able to have fun with them and see that they're people, too. Not something to be feared.
"It conveys to them that this is somebody who is here to serve and protect you," said Dan Chesser, ACS spokesman. "What we've seen over the years is some of those more at-risk students will gravitate toward these police officers because of things like D.A.R.E. camp."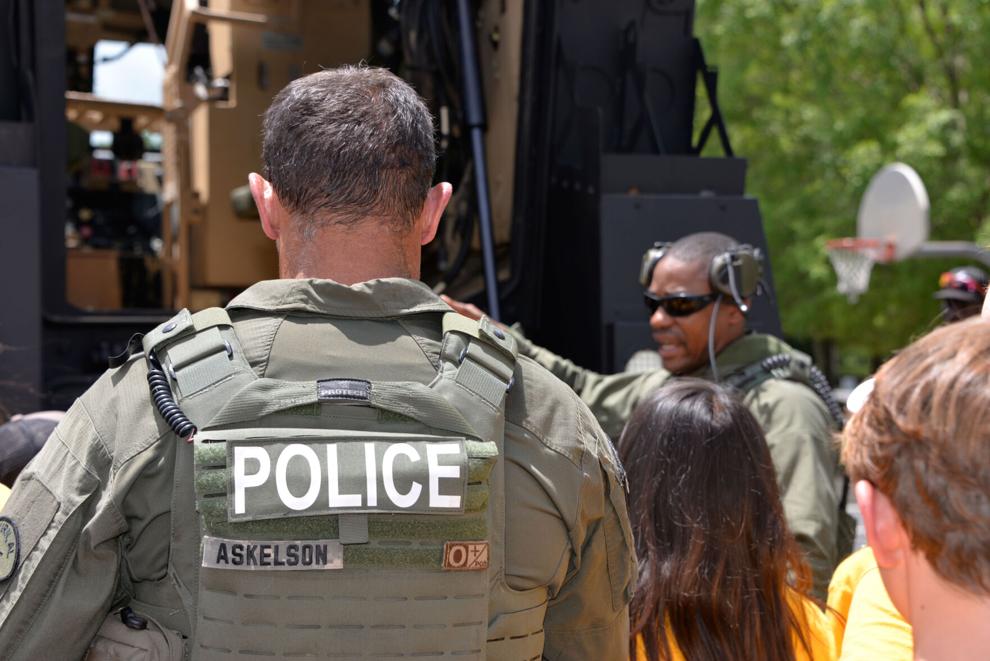 The annual camp is open to any student who has completed fifth grade and is entering sixth grade. That age group has been identified as a vulnerable population when it comes to potential exposure to illegal substances and risky behaviors such as peer pressure and bullying. 
Fifth grade is also the last year the students are in elementary school.
"Fifth grade is where we end our elementary school phase, and sixth grade is a standalone school," Hardman said. "For many of these kids, when they start sixth grade, it's the first time they're going to meet many of their classmates because they're coming from different feeder schools."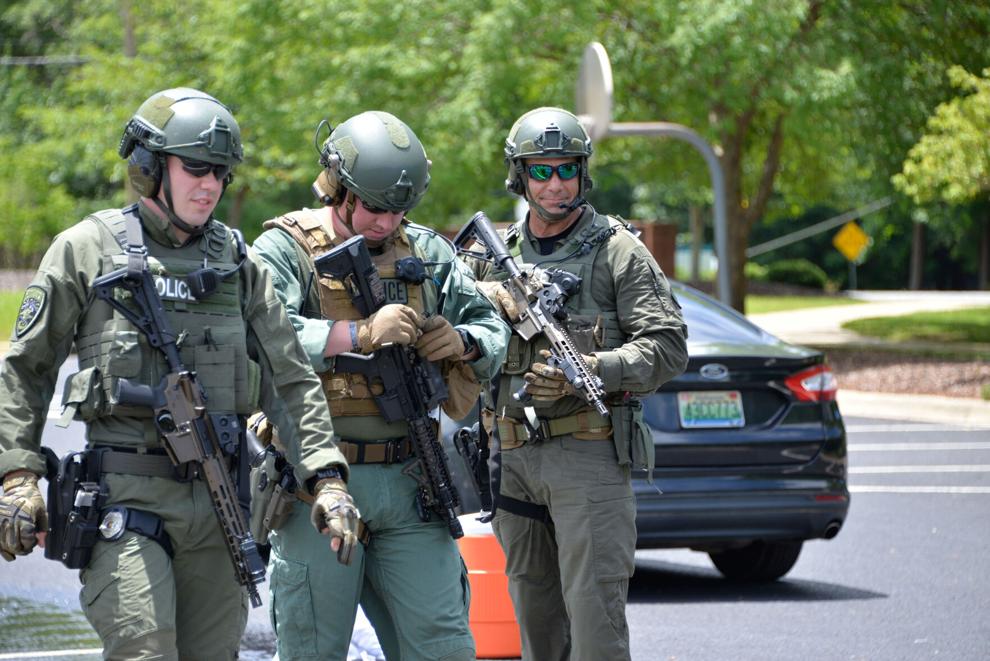 About 150 students registered for this year's D.A.R.E. camp, which was run mostly by police officers. 
They were able to play games, see demonstrations and listen to guest speakers, including former Auburn University football players Will Herring and Sammie Coates Jr.
"We had the state police helicopter on Tuesday. The state bomb squad came in yesterday. Today, we're doing a demonstration with the Lee County SWAT team," Nesmith said last Thursday. "We also have some speakers that were former Auburn University players."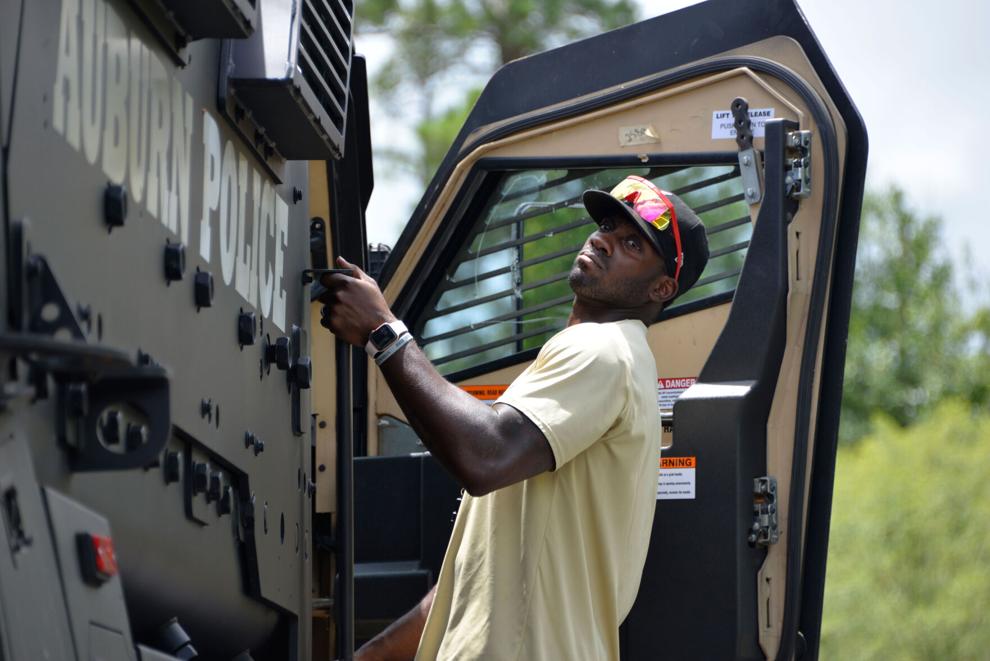 "We try to find speakers that can teach kids about life's experiences, taking the right road not the wrong road, what it can lead to," Nesmith added.
ACS has 13 SROs in total. Nesmith, SRO Unit Supervisor, said it's beneficial for students to get to know and build relationships with police officers because it teaches them right from wrong.
"We go over with all our captains positive, positive, positive reinforcement with the kids," Nesmith said. "Good leadership, good examples. We (have) a lot of guys in the unit that (are) very good at that."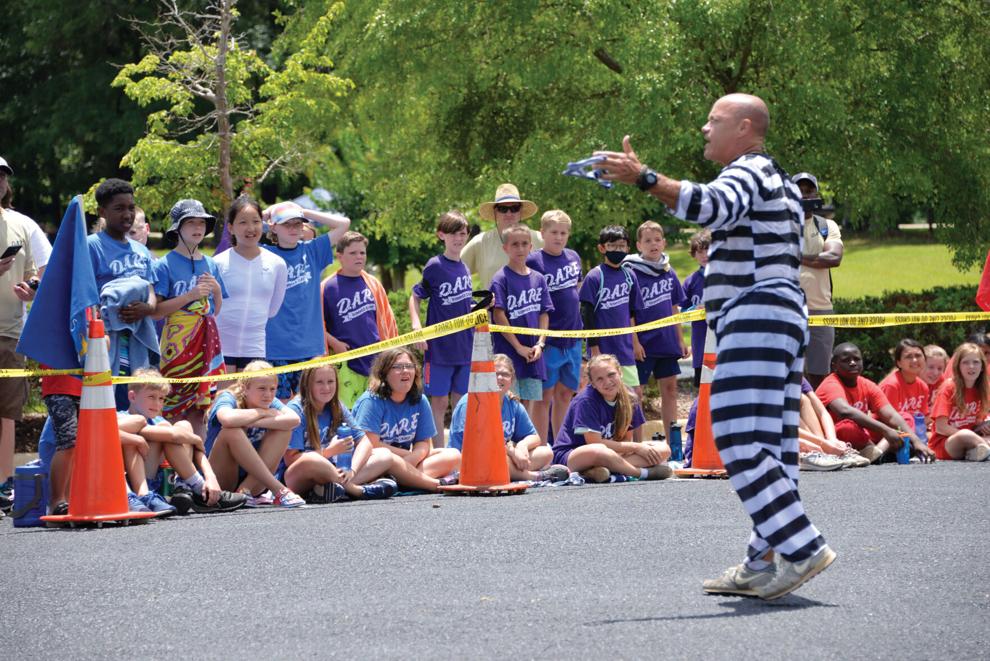 Mallory Johnson, 11, enjoyed D.A.R.E. camp because she got to do something new every day. Foster Powell, also 11, liked that he was able to do "a lot of fun activities."
"It's really cool to learn about different things," Johnson said last Thursday. "Today, we were learning about the Auburn police, and we learned about a helicopter in different situations and how, let's just say, someone was in the woods, lost, a helicopter can come down, rescue them, and get them to safety."
Powell's favorite activity was soccer. He played with the other kids and the police officers acted as coaches.
"They're just kind of funny and they're just fun to play with," Powell said of the officers.