Jessica Bowlin is giving her students the opportunity to build their futures. Literally.
As instructor of Auburn High School's Building Construction CTE Program, Bowlin has spent the last four years helping students design and build large-scale construction projects from the ground up — including a fully functioning tiny house with working plumbing and electricity.
"It had a toilet, drain lines, bathroom, kitchen sink, bathroom sink, shower, water heater … basically everything you have in a typical house," Bowlin said. "It took about 18 months (to build)."
Bowlin's four-course program is designed to teach students the technical and critical thinking skills that are needed to pursue a career in the construction industry. It also gives them experience working in teams and collaborating. 
The students start out in an introductory level course that teaches basic construction skills, such as how to use hand and power tools, before moving into more advanced courses that teach more specialized skills, such as how to install windows and doors. The introductory course serves as a prerequisite for those advanced courses. 
This school year, the students built two children's playhouses designed to look like a barn and a castle. They designed the playhouses based on photos of other playhouses they saw online.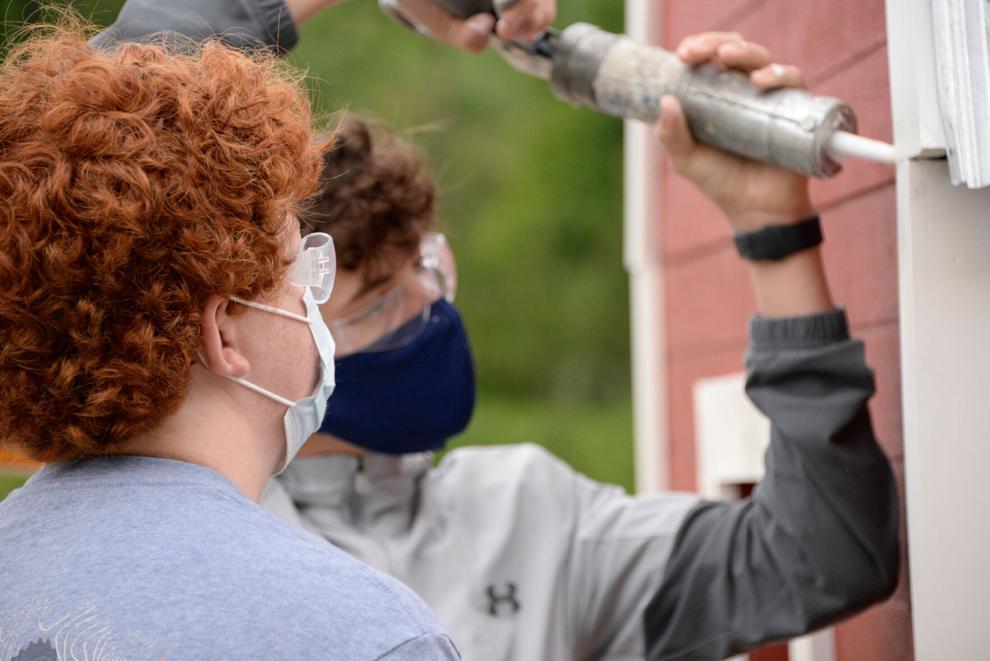 "They drew from a lot of different resources to come up with what you see out there," Bowlin said of the playhouses, which will eventually be auctioned off to pay for future building construction program projects.
The students also built a storage building for Auburn Opelika Habitat for Humanity, which will accompany a house the nonprofit built at 864 Foster St. The local Habitat builds one to three homes for people in need of housing per year. 
The building construction program is partnering with the nonprofit to build storage buildings for each Habitat-built home.
"A common problem that they have is that they'll build a house for a family … but then the family doesn't have a storage area for their lawn mower, yard tools," Bowlin said. "They asked us if we would be interested in building a shed for them and … it fit perfectly with our program."
The school district started the building construction program in 2017 in response to all of the development happening in Auburn. The rate at which the community is growing means there is an immediate need for construction workers. 
"All the high rises, apartments that are being built, houses that are being built, the constant growth … There is a hotbed of industry here in construction," said Dan Chesser, spokesman for Auburn City Schools. "This (program) is directly correlated to the needs in this community."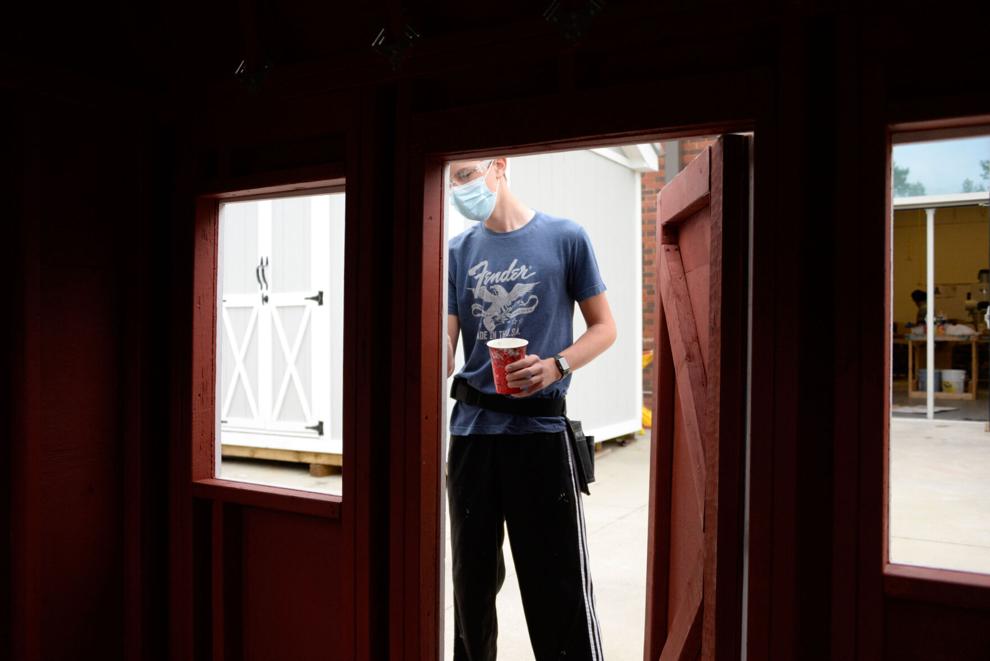 Bowlin graduated from Auburn University's building science program in 2013, and worked for a few general contractors before she started teaching at the high school.
Bowlin said one difficulty she has encountered is the perception that a construction career is less desirable than an office job, when, in reality, the industry offers good-paying, stable employment with benefits. 
"The truth is, students can very quickly be earning more per year as a skilled tradesman/woman than their peers who are working in other fields, including those with college degrees," Bowlin said. "The trades also offer an excellent opportunity for young people who may want to some day open their own business."
Sophomore Zarraf Shafi hopes to one day become a mechanical engineer. He said the skills he's learning in the program will better prepare him for that.
"I like hands on work," Shafi said.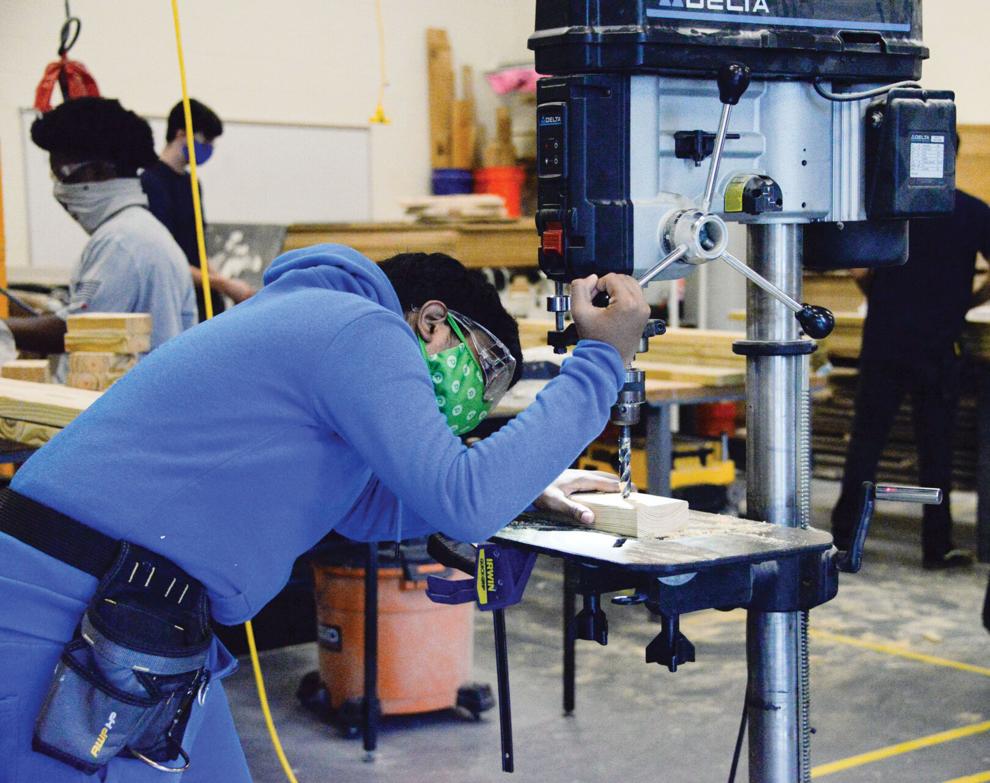 Charlee Whitcomb, 15, likes that the program provides students with a National Center for Construction Education & Research Core certification, which can make them stand out against other job applicants.
"I've always enjoyed building stuff and I think it will help me learn and get more experience at what I enjoy," Whitcomb said.
Collin Tomasello said the program teaches him skills he can use in everyday life, such as how to use a drill. 
"If something breaks around the house, it's easy to fix," said Tomasello, 16. "You can do it yourself rather than having to call someone else."
The program offers benefits to all students, not just those looking to get into construction careers. 
The technical skills taught in the program can help them perform typical tasks associated with owning a home later in life, such as mounting a television or fixing a leaky faucet. It also gives them the opportunity to get out of a typical classroom setting.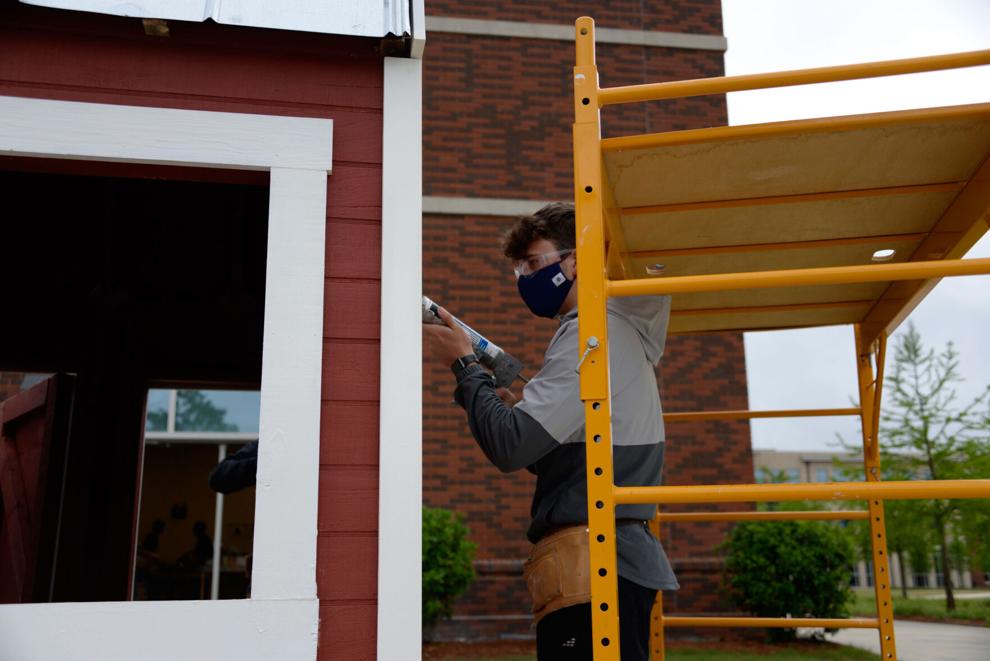 "Some students gain a sense of empowerment and are amazed at their ability to plan and complete a project that they never assumed they were capable of completing," Bowlin said of the program. "Some students may find that they take on a leadership role during a project here in the shop and they have never led a group or any kind. They experience a sense of satisfaction and build self-confidence."
"We incorporate math, science, business, and other skills into our projects and also provide an opportunity to learn how to manage a project from start to finish," Bowlin said.