When it comes to creative confections, Christina Holbrook takes the cake.
A veterinary student at Auburn University's College of Veterinary Medicine, Holbrook makes tasty desserts people and animals can enjoy.
Recently, she was asked to make a birthday cake for a friend's dog, Cricket, who was celebrating her seventh birthday. 
She used flour, unsweetened applesauce and peanut butter for the cake and peanut butter and plain Greek yogurt for the frosting. 
Cricket seemed to like it.
"As a vet student, I know what they (animals) can and can't have," Holbrook said.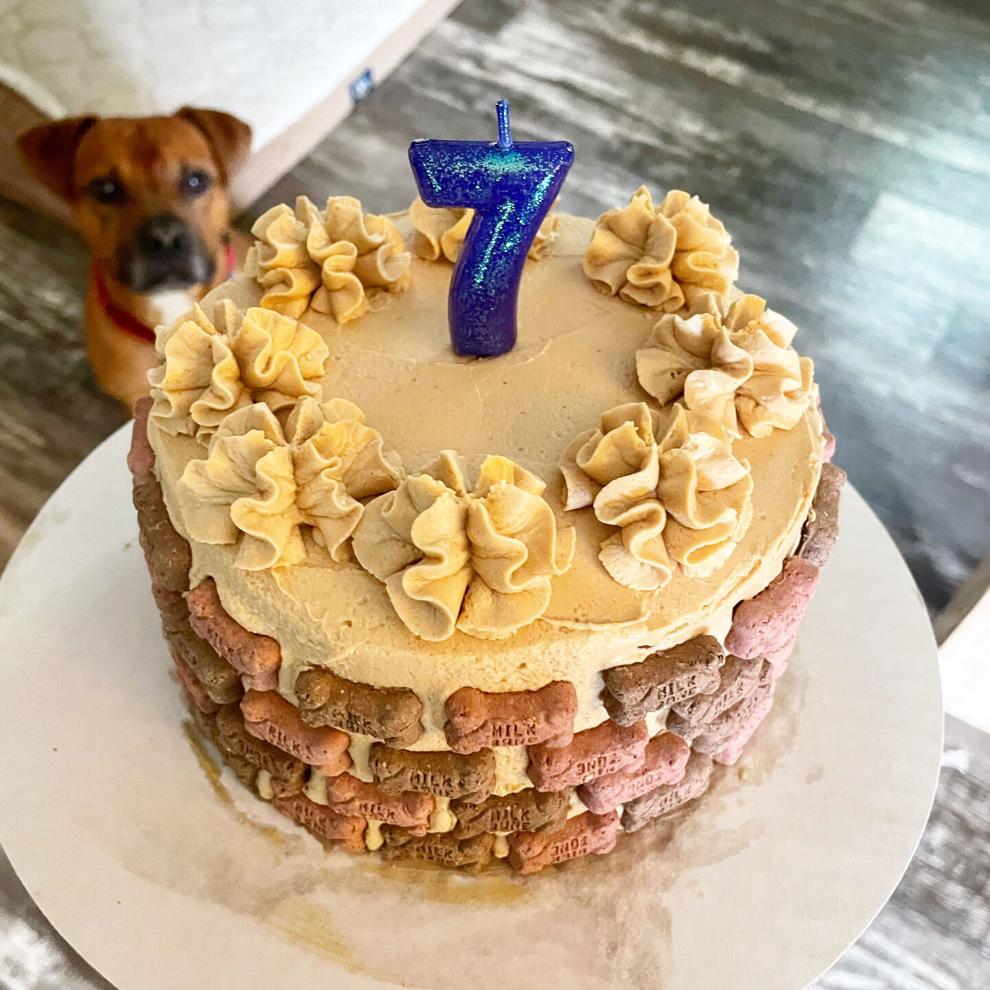 Holbrook is the owner/founder of Christina's Creations, which specializes in custom cookies, cakes, cupcakes and more. Other treats she has made include a yellow cake in the shape of the video game character "Pac-Man"; cookies decorated with "Harry Potter" themes, such as Platform 9¾ and the Golden Snitch; cookies in the shape of sombreros and cacti; and cupcakes designed to look like watermelons with chocolate chip seeds.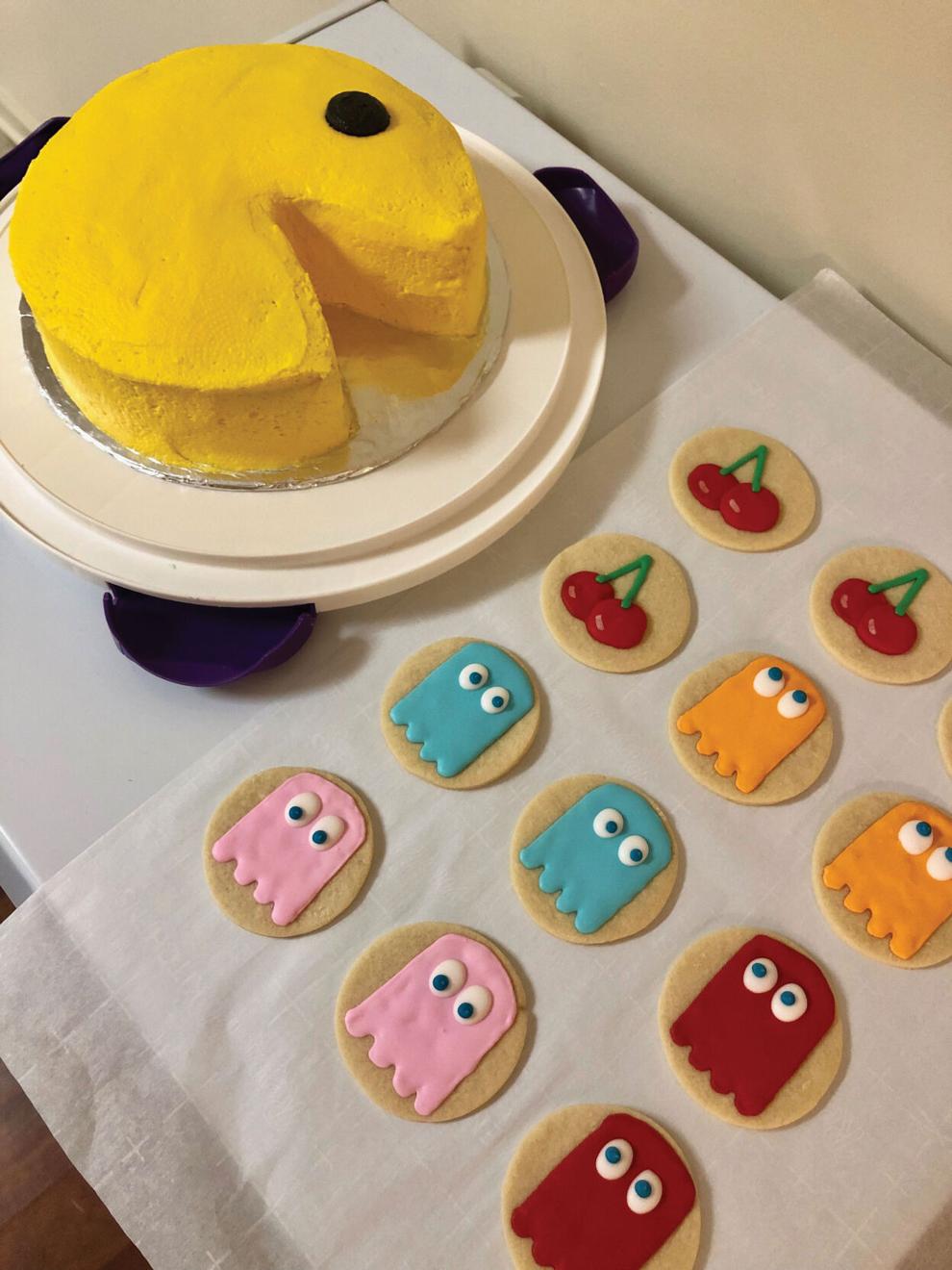 Some of her cookie designs are based on what she is learning in school. 
She made eyeball cookies during her small animal ophthalmology rotation, and cow cookies during her dairy rotation.
"When I was on community practice, it was around Easter, so I made little dogs and cats that were wearing bunny ears," Holbrook said. "And then I've also made regular cookies; just making up recipes as far as putting Reese's in cookies or Oreos in cookies."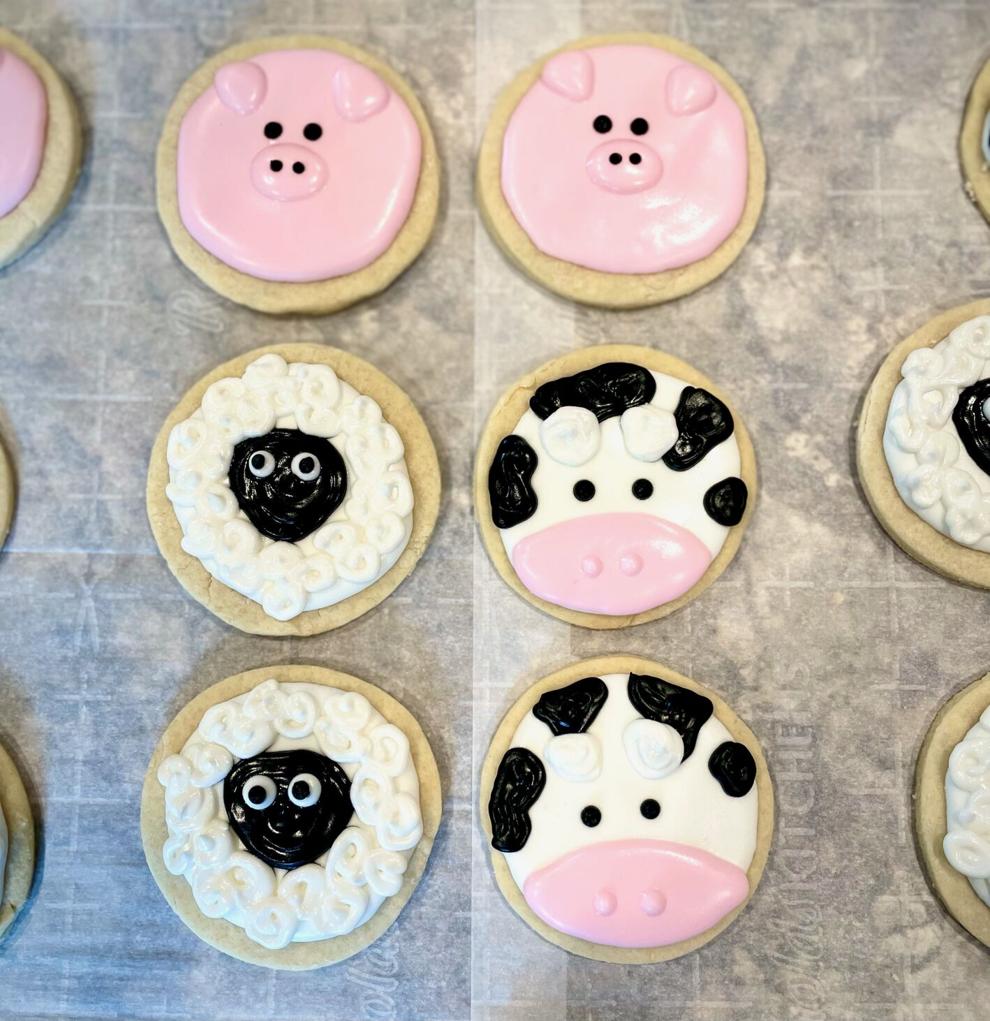 Holbrook started her business in September 2019 at the suggestion of friends and family. 
"I'm a fourth-year vet student here at Auburn. Baking kind of became, in vet school, a way for me to de-stress," Holbrook said. "I started baking for friends and family here, and they kept saying, 'This is really good.' 'It looks really cute.' 'You should try to sell these.' That's kind of how it started."
Lindsay Starkey, an assistant professor in the veterinary college's Department of Pathobiology, is one of Holbrook's customers. 
Starkey first became aware of Holbrook's talents when Holbrook brought in sugar cookies to share. They were delicious and elaborately decorated.
"I was like, 'Oh my God, who brought these?'" Starkey said. "Someone told me it was her."
Starkey was pregnant at the time, and asked Holbrook if she could make cookies for her baby shower. She was so impressed with the cookies that she turned into a repeat customer. 
"I reached out to her again for (my son's) 1-year birthday party 'cause the cookies were just so dang good," Starkey said.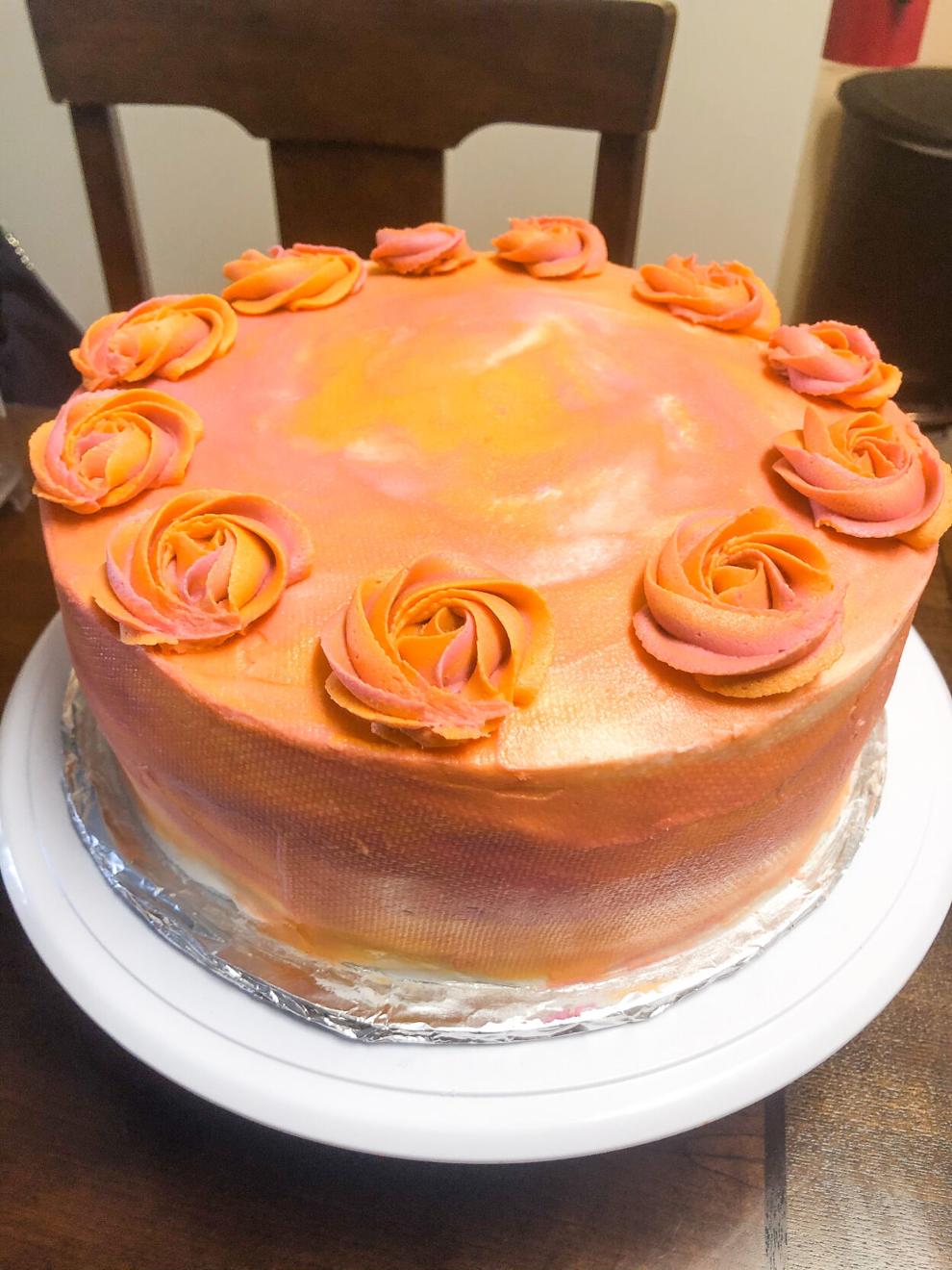 Holbrook's ability to handle veterinary school while simultaneously running a business is not lost on Starkey.
"The fact that she can keep up with the rigors of the veterinary program and still fulfill these orders, which I'm sure take her hours as detailed as the decorations are for a lot of these things, is amazing," Starkey said. "She doesn't skip a detail. It's all perfect and there's so much thought that she puts into these baked goods.
"I am so impressed that she can do that on top of veterinary school."
Holbrook lives in Auburn and operates the business out of her home. 
She shares photos of her creations on her Facebook and Instagram pages, which is also how she accepts orders.
There is no menu. Customers can make requests and Holbrook will try to fulfill them. People can place orders by sending Holbrook a direct message on Facebook or Instagram.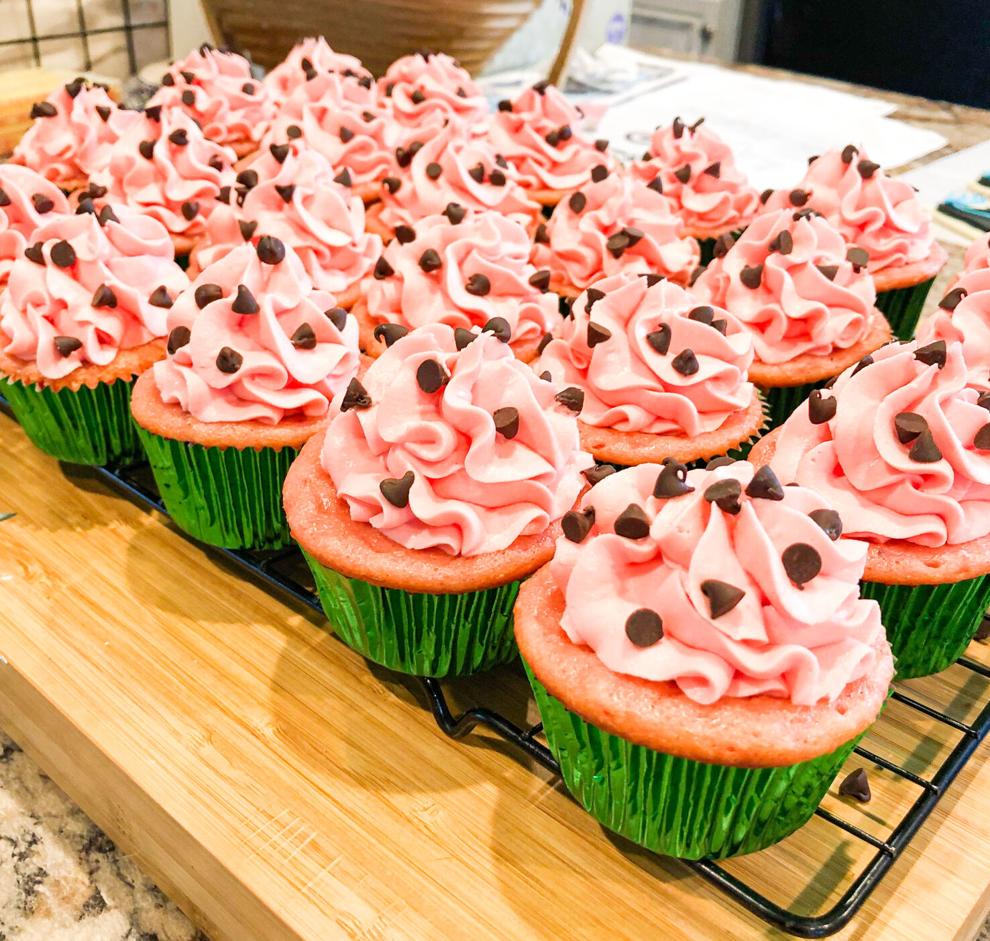 Cookies are sold by the dozen, and cost $30. The prices of cakes depend on the size. 
"I don't really do big cakes. I don't do wedding cakes or anything," Holbrook said. "I like doing the smaller birthday cakes, or stuff like that."
Some customers want particular things on their desserts. One woman who worked in the veterinary college's Clinical Pathology Laboratory wanted white blood cells on her cookies. Another customer wanted cookies in the shape of a specific dog.
Holbrook used a picture provided by the customer and looked at pictures of similar-looking dogs and cookies to create the dog-shaped cookies.
"It turned out better than I thought it would," she said.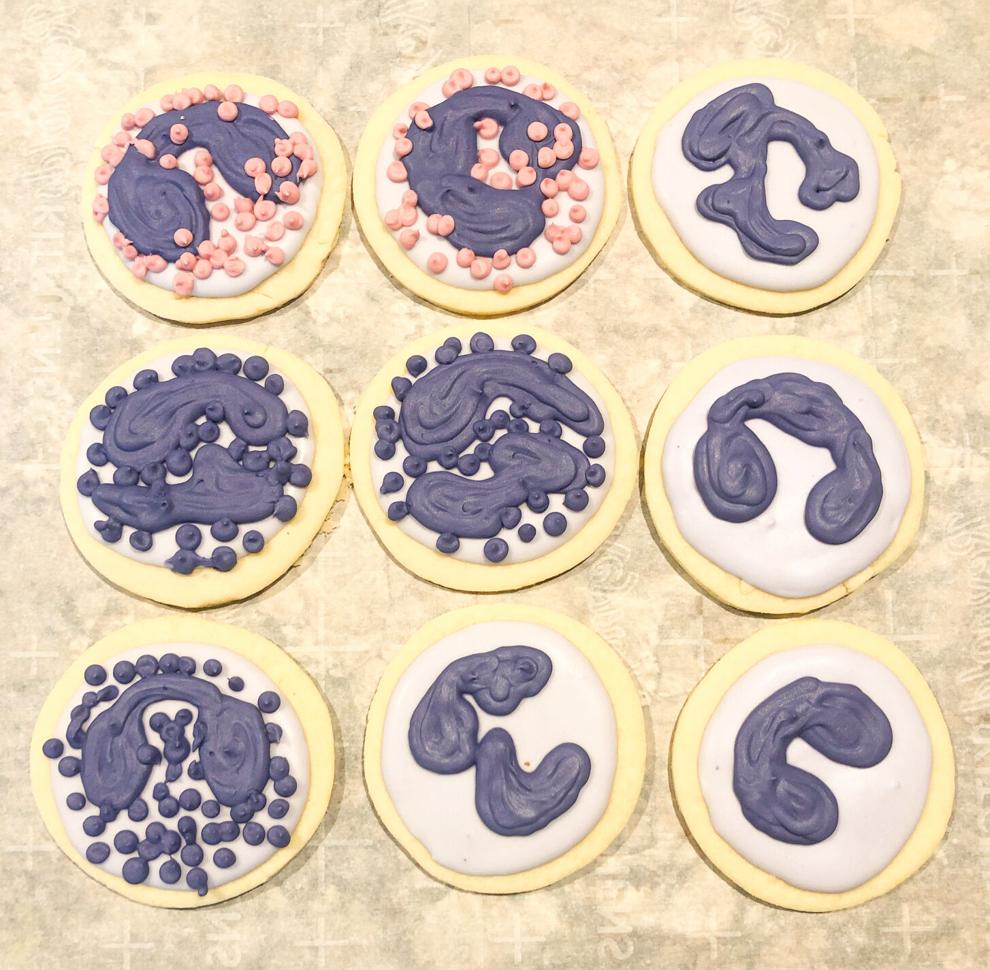 Holbrook is set to graduate in May 2022. She would like to continue the business after she graduates.
She is open to making more dog-friendly cakes in the future, as well as treats for other domesticated animals such as cats and birds.
"It would be different ingredients," Holbrook said. "I'm sure I could figure it out. I'd be definitely willing to try to do it."
Pricing: Cookies: Cookies are sold by the dozen, and cost $30. Cakes: Cake prices depend on the size. An 8-inch, 2-tier cake is $30. Smaller cakes are $20.
Delivery: The business serves people in the Auburn-Opelika area. Customers can pick up orders at Holbrook's home, or she can meet them somewhere to deliver them.