Colton Kelly spent his senior year at Auburn High School working for Auburn University's E.W. Shell Fisheries Research Center. 
The unique experience gave Kelly something to do, connected him with Auburn University professionals, and helped him discover his passion for aquaculture and hydroponics, which he eventually hopes to major in.
"I liked it a lot," Kelly said.
Coordinated by Audrey Marshall, the Work-Based Learning Program partners juniors and seniors with local companies interested in hiring and offering paid work experiences. 
Students have had the opportunity to work with companies and institutions such as the Auburn Public Safety Division; Habitat for Humanity; SIO2 Medical Products; Auburn Electrical Construction Company; Auburn University Regional Airport; Auburn University Kreher Preserve; Auburn University Athletics; Jewelry By Design; and Carmike Cinemas, among others.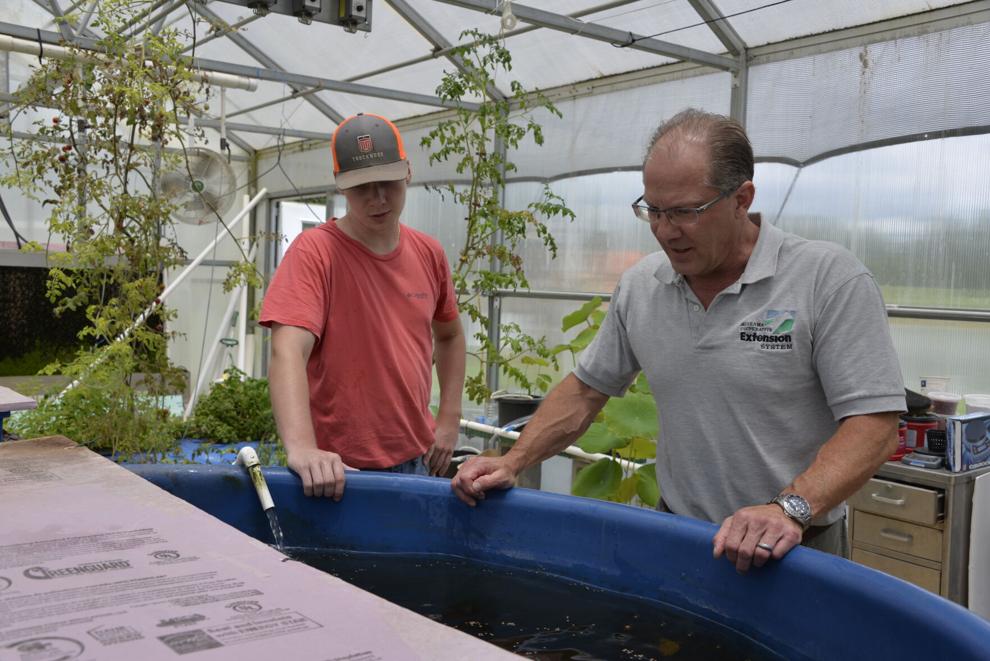 "The focus of it is not just to make money and to gain experience, but to look at 'test driving' a career," Marshall said.
The program has grown in popularity since Marshall became the Work-Based Learning Coordinator in 2015. 
When she started, the position was part-time because there weren't that many students participating. That soon changed.
"We started at about 44 children that were in the program, which meant we just had a part-time Work-Based Learning Coordinator, and I also taught classes," Marshall said. "Now, it's a full-time position."
"Last year, we had 115 (children), and that number was a little decreased because of the pandemic," Marshall added. "The program numbers and enrollment has grown."
One reason for that might be because the Work-Based Learning Program gives students the opportunity to work in a career field they're interested in, and see if it's something they really want to do before they become too invested in it.
One student, for example, thought he might like manufacturing, so Marshall set him up with a company that specialized in manufacturing. Turns out it wasn't for him.
"It was just more monotonous than he wanted it to be," Marshall said.
Other students found manufacturing to be a perfect fit.
"They're like, 'Oh, I didn't know this was this great. I didn't know we had such clean factories here in Auburn. I didn't know that I could move up this way and make this type of money,'" Marshall said. "It's just a really good time to 'test drive.'"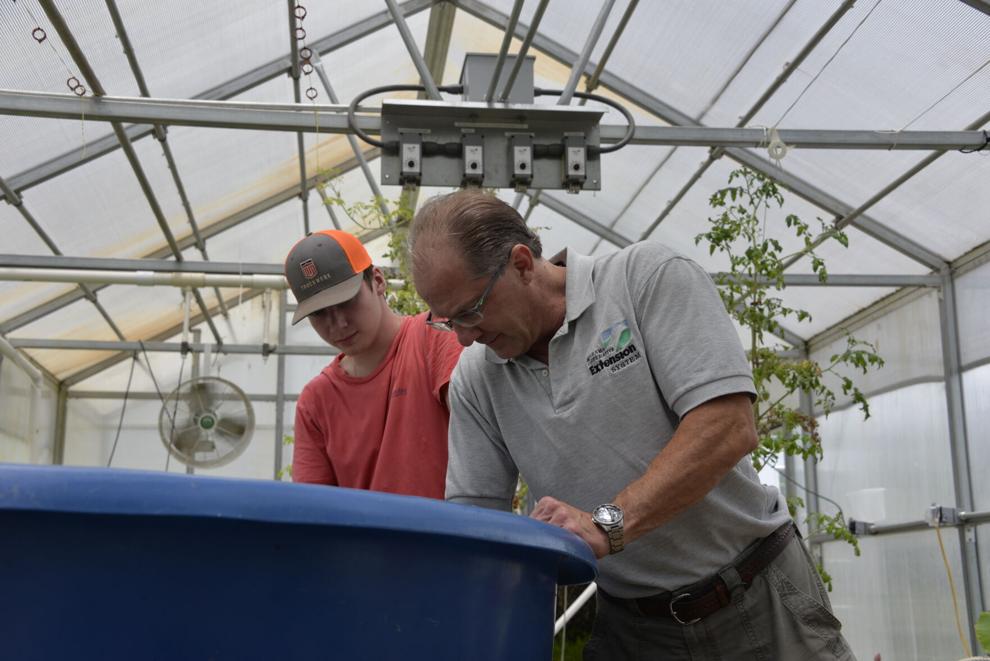 Another reason for the program's growth might be because it has opened doors previously closed to students. 
"You think about how many people say, 'Well, I would have loved to have done this,' but they've never done it 'cause they've never had the opportunity," Marshall said. "I count it a blessing that I can connect a student who comes and tells me, 'I'm really interested in this,' and an employer who says, 'I need somebody to do this.'
"It's just so many advantages for everybody on all ends."
The program shows students that the skills they're learning in the classroom can directly benefit the community. It also helps with workforce demand.
A building construction student working with Habitat for Humanity, for example, could help build a home for someone in need, and also learn how a nonprofit operates.
"You really don't get to hear about those things in the classroom as much, the application, and how all the pieces fit together in the community," Marshall said. "What you're learning in your academic career is not just for you … those skills are going to go to helping a person in the community.
"It's just a good cycle of help for everybody. That's very exciting."
David Cline, Associate Extension Professor at Auburn's School of Fisheries, Aquaculture & Aquatic Sciences, said the partnership between the Work-Based Learning Program and the research center has worked out well.
The high school has paired three students with the research center so far — including Kelly. The other two are now students at Auburn University.
"They are transitioning into students and working students," Cline said.
Kelly graduated from high school in May, and will be attending Southern Union State Community College before transferring to Auburn.
One of his favorite things about working at the research center has been growing produce in the Aquaponics Greenhouse. Aquaponics is where wastewater from fish production is used as nutrients for plants.
"I've been here for probably nine months, and we probably did 25 pounds of tomatoes," Kelly said.
Students who participate in the Work-Based Learning Program are called interns. The internships are part-time and paid. Most students work between 20 to 30 hours a week.
It's important the students are paid so they are able to afford transportation to and from school, and to and from their internships, Marshall said. 
It's also encouraging knowing you're being paid for your work.
"I am not a big proponent of kids not being paid for the work that they're doing, especially when they're contributing because if it's something that needs to be done it's probably added value to that business, that nonprofit organization," Marshall said. "They should be compensated."
Students also receive academic credit for taking Work-Based Learning.
"They can actually earn up to five credits as an elective," Marshall said.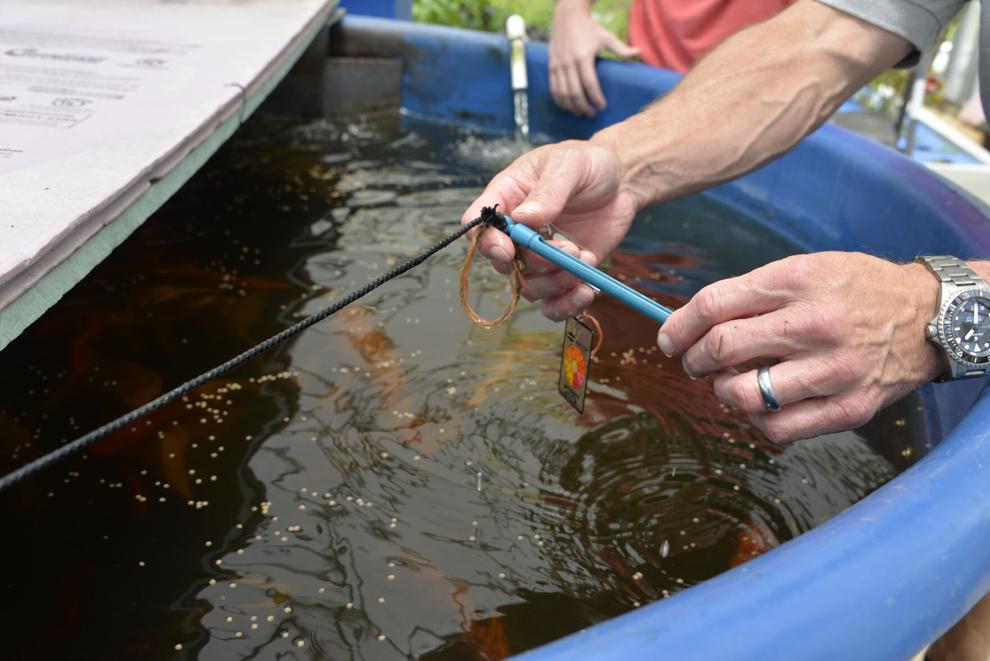 Cline said the students placed at the research center were able to work independently with minimal supervision. 
They did a lot of work with the Fisheries Learning Center — taking care of the aquariums and the fish; and with the Aquaponics Greenhouse.
"They've all been excellent students and really good workers," Cline said. "If they have questions, they just come back and ask us, and then if we've got something special going on that we could use their help with, we bring them in."
The Work-Based Learning Program has its own website that includes job postings, and offers a "Career Corner" speaker series where community members talk with students about job opportunities in the community. 
"The great thing about that (is) we got it captured in time. The students got a chance to participate in it as a live session, but then they can go back and look at it," Marshall said.
Marshall said the program will continue holding its "Career Corner" sessions. Future sessions, more than likely, will be held in-person. 
The program will also try to secure funds to help small businesses who want student interns, but can't afford to pay them. 
"We're looking at trying to figure out some ways that we can partner to do that, to get some opportunities for our students through some smaller employers, too," Marshall said.