Students at two Auburn elementary schools are motivating and supporting area military troops through the written word.
The children who attend Pick Elementary School and Auburn Early Education Center recently wrote letters to troop members at Fort Benning to provide encouragement and cheer up those who may not otherwise be receiving mail.
"Thank you for your bravery so we can live in freedom," one Pick student wrote. "You are very strong and I am so proud of you."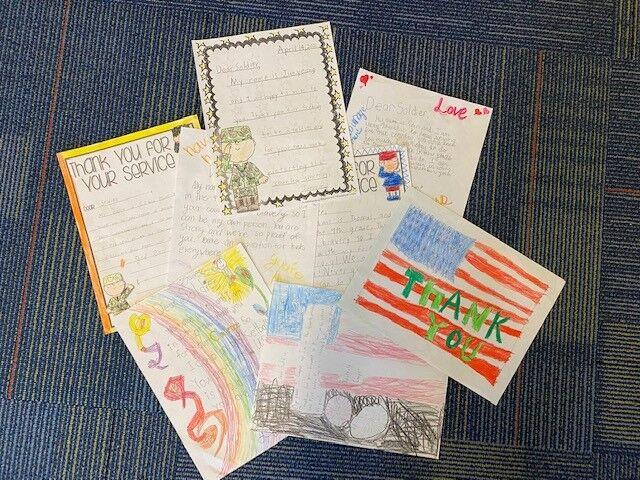 The letter-writing initiative was started by Cru Military, a missionary organization that provides chaplain support services for soldiers and trainees at the military post.
Paige Wetzel, a volunteer with Cru Military, said troop members always look forward to letters from children because of the funny things they say and the things they draw. 
The letters will be handed out during Sunday chapel services. 
"We just want them to feel that no matter what you've had to do today, no matter how hard training was today, there's some little kid somewhere that thought about you," Wetzel said. 
Wetzel was asked to help with the initiative because of her connection to Auburn City Schools. Her daughter, Harper, is a first-grader at Auburn Early Education Center. 
"Auburn Early Ed has actually done this for me twice," Wetzel said of the letters.
Wetzel asked Debbie Brooks, principal at Pick Elementary School, if her students would also be interested in participating. Brooks, a family friend of Wetzel's, enthusiastically agreed. 
"We are all over this because it is important," Brooks said. "I think the written word is very powerful."
Pick Elementary enrolls students in third, fourth and fifth grades. Auburn Early Education Center teaches students in kindergarten through second grade.
Pick students wrote more than 400 letters, which Wetzel picked up on Monday.
Fourth-graders Madi Grace Weaver, Cooper McInnis and Chae-Eun Song gave Wetzel the letters, which were neatly stacked and held together with a yellow ribbon.
"I had a lot of fun writing my letter and drawing my pictures," Madi Grace Weaver said. "I drew a flag."
"I drew the flag and some red, white and blue fireworks," Cooper McInnis said.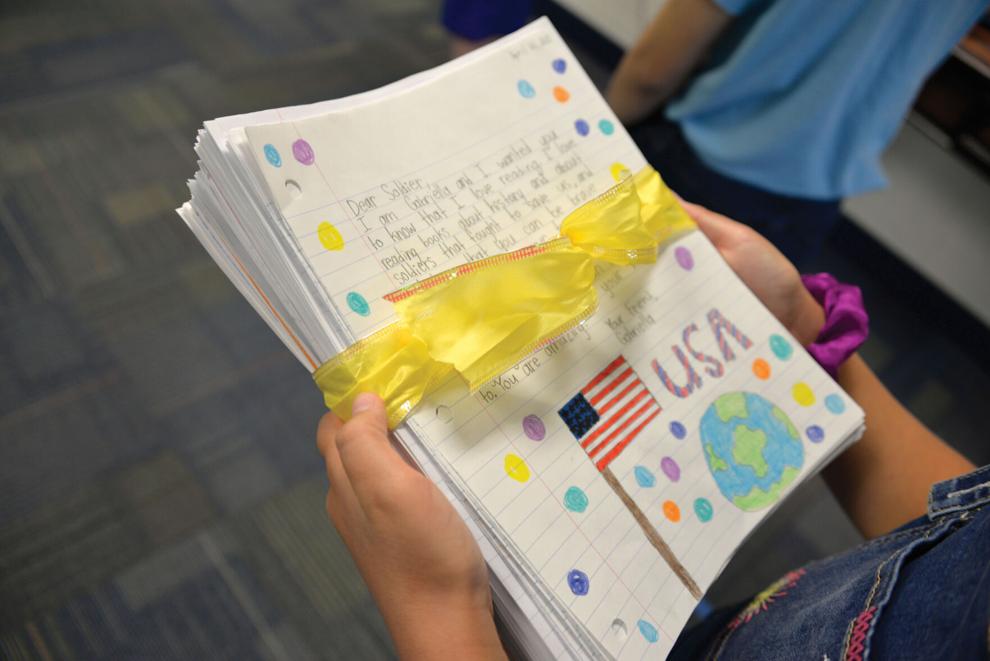 Brooks said her students spent roughly two weeks on the initiative, which complements what they do in the classroom every day. 
Because writing is a big part of language arts, the teachers were able to integrate the letter writing initiative into the current curriculum, Brooks said. The teachers taught students how to properly craft a letter and what to write to someone they don't personally know. 
The letters included messages such as: "I appreciate that you put your life before ours to make our country the best. We love you for everything that you do."
"Thank you for saving our family and our country. We wouldn't have freedom if it wasn't for you. Thank you for fighting for us."
"Thank you for what you are doing for our country. I know this is a big job for you and I want to thank you so much, I will pray for you through this time."
"Letter writing is a lost art," Brooks said. "Kids just don't write letters anymore, so I think this is a beautiful project for that reason, as well, because we're teaching kids the power behind the written word."
Administrators or teachers who would like to learn more about the letter-writing initiative or participate can reach out to Wetzel directly at paige.a.wetzel@gmail.com.